Mobile Car and Suv Detailing St. Mary's County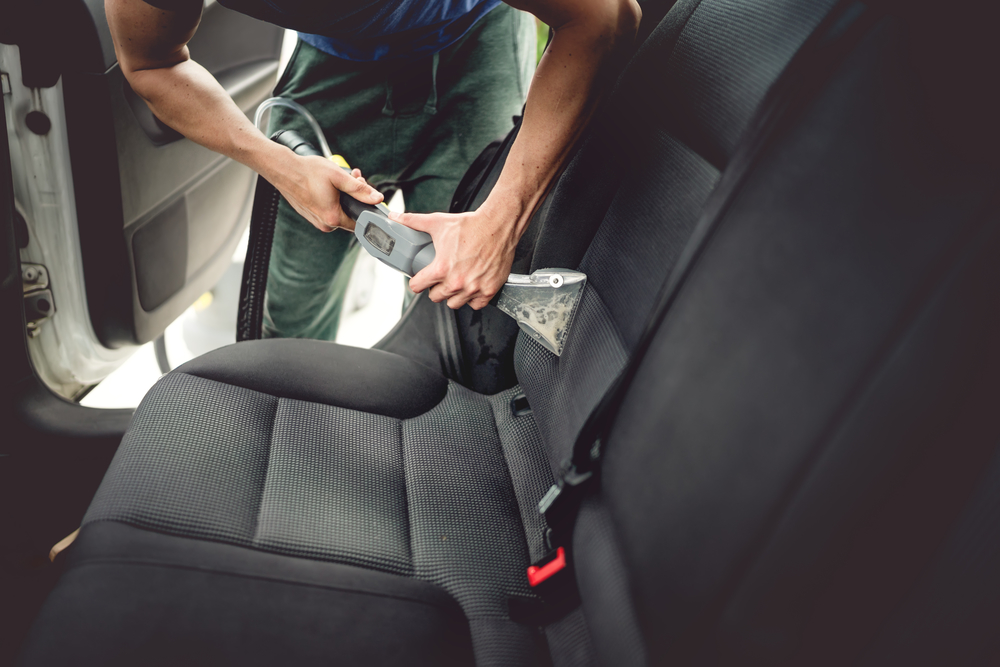 Attention To Detail- Is What Sets Us Apart From The Rest.
Free Quotes

Best Prices in Town 

Detail Oriented

100% Customer Satisfaction Guaranteed
We are St. Mary's Premier Auto Detailing Company. With years of experience, we have perfected our cleaning techniques and found the most effective cleaning products that will give you results that shine and that will last. Our determination is to serve people with the highest quality auto services to bring your vehicle's appearance to its fullest potential. Whether you're looking for exterior detailing or interior detailing, count on us to handle it all. 
Call Us To Schedule An Appointment Today!
(240) 466-4231
Interior Car & Suv Detailing
Our auto interior detailing services include a thorough vacuuming to remove dirt, dust and debris. Carpets and upholstery are shampooed. All mirrors and windows are thoroughly cleaned. A fabric protector or leather and vinyl protector can be applied, if desired.
The benefits of Adding Fabric, Leather and Vinyl Protectors with Interior Detailing include:
Helps repel permanent staining from water, coffee, milk, soda, and other similar liquids.
No frequent reapplication required for long-lasting interior detailing.
Liquid spills bead up on top of the fabric, allowing easy cleanup.
Protected fabric retains its natural texture and appearance, and lasts longer.
Helps protect against fading and aging from sun exposure.
 Exterior Car & Suv Detailing
All exterior auto detailing services include a thorough cleaning of vehicle, tires, wheels and wheel wells, and a hand wash/chamois dry. This also includes removal of grime, bugs and tar. We offer Claying, Waxing, & Polishing for the best results. Your vehicles tires and trims are dressed, detailed, and conditioned to look like new. The benefits of Exterior Detailing include:
Polishing will enhance your exterior auto appearance by removing all dirt, residue, and most scratches.
Drive away with a new vehicle look and feel.
Quality trained and certified technicians working on the appearance of your vehicle.
Preserve and Extend life of vehicle
Enhance the resale value
Top Rated Auto Detailing Company St. Mary's County
Detail Oriented = Whether we're looking at dashboards, cupholders, seats, stains, or scratches, our attention to detail is what sets us apart from other auto detailing companies in St. Mary's County.  

Mobile – That means we come to you, whether you're at home, work, or play. We have everything

we need in our vehicle including water and electricity, allowing us to provide mobile car detailing in the Southern Maryland area including- St. Mary's County & Calvert County.
You don't have to deal with your auto detailing alone anymore, we're here to assist you!
Call Us 
(240) 466-4231
<iframe src="https://www.google.com/maps/embed?pb=!1m18!1m12!1m3!1d401330.2661247423!2d-76.81812684632062!3d38.20077851166902!2m3!1f0!2f0!3f0!3m2!1i1024!2i768!4f13.1!3m3!1m2!1s0x89b75dedbfb6e659%3A0x4776f14e577d4eed!2sSt+Mary's+County%2C+MD!5e0!3m2!1sen!2sus!4v1537534558973" width="400" height="300" frameborder="0" style="border:0" allowfullscreen></iframe>