Boat Detailing Calvert County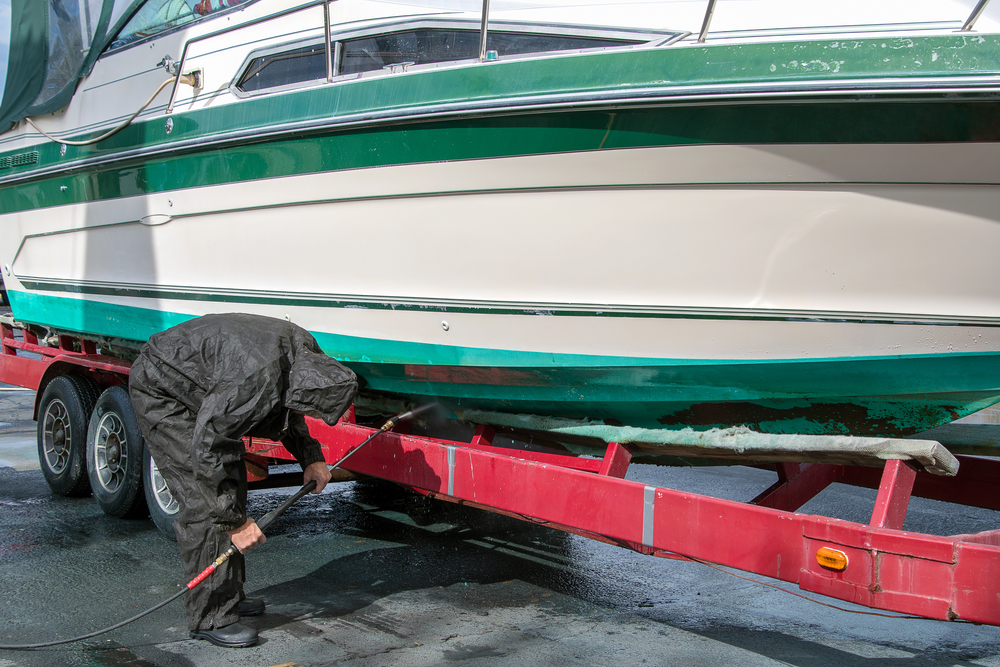 Detail Oriented

Licensed, Bonded, & Insured

Local Service You Can Trust

100% Customer Satisfaction Guaranteed
Southern Maryland Mobile Detailing is the #1 Choice for Boat Washing in Calvert County. Watercraft care is imperative not only from a visual aspect, but also to maintain the integrity and sanitation of the vessel. Mold and other multi-cellular health hazards often infect the interior of your boat during the Winter storage months. Without properly removing these hazards after storage exposure to sun can promote continued growth and damage to the watercraft. With years of experience under our belts, we are here to help you. Our professionally trained team of auto and boat cleaners will detail your boat inside and out. We understand it can be a hassle to have to bring your boat to us, which is why we want to make it an easy process and come to you! If you interested in our Boat Detailing Services Calvert County, Contact us Today.
Call Us For a Free Estimate 
(240) 466-4231
Interior Boat Detailing
1. Vacuum: Using our high-suction vacuum we deeply clean and brush your mats, seats, and trunk, removing all dirt, debris, and allergens from your interior.
2. Clean: With a combination of steam and professional grade cleaner, we thoroughly go over vents, cup holders, and pockets.
3. Stain Removal: Using hot water and a cloth fabric cleaner we spot treat and scrub to remove and stuck on stains, food, gum, and oils from your floor boards, mats, and seats.
4. Steam: Heating water up to about 200 degrees allows us to pull out all of the remaining dirt and grime from interior fabric insuring a superior deep clean.
5. Finishing Touches: We will condition any services applicable, and polish all windows to make them shine.
 Exterior Boat Detailing
1. Rinse & Prep: Starting with a nice healthy spray of clean water to remove any loose debris or grime from the surface
2. Wash: Apply a thick layer of marine grade soap to break down dirt, mildew, and bugs.
3. Spot Free Rinse: We use deionized filtered water to remove soap leaving your boat with a reflective shine and no water spots.
4. Buff: Removes oxidation and worn down areas that have become very dirty due to water marks. This step is vital to prepare the surface of the boat for waxing.
5. Wax: Shines up the surface to make it more attractive. While also providing protection to the surface against debris and grime.
#1 Boat Detailing Company Calvert County
As an experienced company, we take the time to carefully select and train our employees. We want to make sure our clients receive the best of the best!  We treat every boat with care as if it were our own and want the customer to be proud of their pristine vessel. Therefore, we use only the highest quality, marine-grade products while keeping our services affordable. Southern Maryland Mobile Detailing offers year-round service for any type of boat and can customize a package that works well for you. Our goal is to provide you with a 5 star service that gives you results that will last!
Call Us Today!
(240) 466-4231
<iframe src="https://www.google.com/maps/embed?pb=!1m18!1m12!1m3!1d399468.5945738054!2d-76.79212808029769!3d38.537262748986365!2m3!1f0!2f0!3f0!3m2!1i1024!2i768!4f13.1!3m3!1m2!1s0x89b77e96c14d5837%3A0x37e30d4f1b8af7a1!2sCalvert+County%2C+MD!5e0!3m2!1sen!2sus!4v1537533274624" width="400" height="300" frameborder="0" style="border:0" allowfullscreen></iframe>